Info, much?
THE GIRL-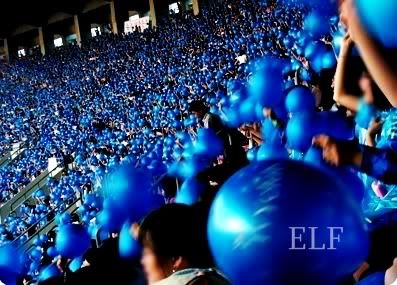 I am one of the Sapphire Blue-ers



Yo strangers ! People called me Nina . 15 years young and currently growing old with SJ , screw you if you don't know them . I'm obsessed , yes I am . and I am a full time fangirl . Hates me , then go away from here . Basically , I wrote everything about SJ-related here . You can barely see any my life updates . because SJ is my life . Hurt me , I am just okay with it . Hurt them , I am so going to turn into a hulk and punch you hard . So yeah , that's it :D



Fangirl of : Super Junior , that makes me a hardcore ELF and Gengfans .
Forever Biased : ZE:A , MBLAQ . Likes : All Kpop music .





since July 11th 2008

blah .

posted on Saturday, May 7, 2011, 10:32 PM


Mum why are you like this . Seriously , internet is my life . yes i admit i couldn't even live without internet . you know mum , sometimes we need entertainment too . Just like you who release your tension with shopping , i need to release my tension too . but i am seriously not like you . i can't go out , i can't go shopping , i can't watch TV ..... and what's with the new rule ? I can't go online too ? seriously mum , you need to move on . we are not living in 1980 something . we are in 2011 and everything has changes . our minds have change too . of course when you were young , you are not like me . you don't go online , you don't listen to music and such . but unlike me , you are even luckier , you can go out for date , you can go out without even worrying someone will kidnap you , or without even worrying that your dad will definitely chase you with parang and all that . I am 16 mum . I have lived for 16 years . i know what is wrong and what is right . I know how to balance everything . i know how to control myself ... and i sure know a way to get rid of the stress i have right now . i choose science stream because i want to be a phamarcist . of course it's not you who advice me to choose that but you know , in life , sometimes we can't do things that can pleased people . so i choose science stream . you should have known i have 12 subjects that i need to memorize each one of them . imagine how stress will that be mum . just imagine . i do not want to graduate from high school and not getting so much of As . I need to make you feel proud of me , i need to make my aunt's mouth shut and stop stabbing our backs . Mum i do all this for you . I did all the chores work so that you can rest more and enjoy your sweet time . I don't even studied , I do this all for you . Why you still no understand ? I don't need anything but internet . Please understand me .. it is not that hard kan ? i love you so much but please stop destroying my teenagers life . i need to be a normal teenagers too :(




and waasuo siblings . WHAT'S WITH YOU PEOPLE WHO FUCKING ADDICTED TO FACEBOOK . you know what ? i suggest you to stop doing all these and go read english story books . i don't even know why are you all this advanced . that fcking fb is not suitable for you people age . because of you people who don't follow mum's rules , i got the sarcasm , i got the scold AND I FUCKING GOT THE BLAME . WHAT I DID ? SERIOUSLY WHAT I DID . I followed the rules like a madcrazy person just to let mum know that i am not like you all . i don't know who influenced you people until you got this bad attitudes . one day , i swear one day i am so going to meet all of your friends and slap them in the face . i don't know how can you be this idiot . seriously , you two should search for a true friend who doesn't give you bad influence , unlike those bishes who only lead everyone to a great depression because of your act . please stop .




i swear i can commit suicide anyday . i just couldn't take it anymore . this world is so freaking cruel .