Info, much?
THE GIRL-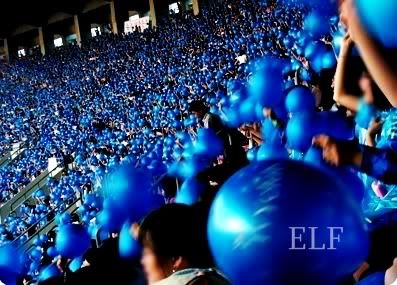 I am one of the Sapphire Blue-ers



Yo strangers ! People called me Nina . 15 years young and currently growing old with SJ , screw you if you don't know them . I'm obsessed , yes I am . and I am a full time fangirl . Hates me , then go away from here . Basically , I wrote everything about SJ-related here . You can barely see any my life updates . because SJ is my life . Hurt me , I am just okay with it . Hurt them , I am so going to turn into a hulk and punch you hard . So yeah , that's it :D



Fangirl of : Super Junior , that makes me a hardcore ELF and Gengfans .
Forever Biased : ZE:A , MBLAQ . Likes : All Kpop music .





since July 11th 2008

How can you be like this .

posted on Wednesday, June 15, 2011, 2:56 PM


How can you be like this ? I'm sorry but I dislike all the hates you are throwing to my friends . and now what , what they did ? why you no throw all the hates to my sister's friends ? they are the bitch one , not mine . you are the one who told me to be friends with someone good and true and what ? I DID . How can I not be worried when her father is in critical situation ? HOW CAN I NOT ? after all her father has treat me really well . we are like sisters , her family member know me too . really well . and why are you suddenly acting like this ? acting like you don't care about her ? this is really you ? I could not even believe . your sudden attitudes makes me don't believe you more . and more . IS THIS REALLY YOU ? please la mum , i'm being serious here , I WOULD NEVER NEED YOUR HELP IF I CAN DO ALL BY MYSELF , but no , i can't drive nor i can ride a motorcycle . I'm not treating you like my driver , I just want to go to the hospital and make her happy . why you no like her parents ? do you remember something ? who helps you when you need helps ? who always talk about you to her friends ? WHO ? not her mum eh ? . really lah . just because they are rich , and we are not , doesn't mean my friend is the type of girl like you imagine . really .... i'm speechless when you said you don't like her family . idk what to say anymore . You are so 1980 minded . if her parents didn't come when i got admitted in the hospital so what ? and my sickness is nothing serious . i got admitted because i'm lack of water , but what about her father ? her father has heart attack and he's still not stable , fighting against everything he can . I need to be beside her , i need to hold her and tell her everything's gonna be ok . is it that hard . is it wrong . is it ? stop it mum . really .

the reason why you think my friends are more important than me , because you feel that i don't treat you well . you always thought that i'm such an impudent daughter who talks back everytime . you feel that you have given me enough . when no ..... you haven't give me your attention that much , love me that much , took care of me that much , proud of me that much . after all i think i'm living on my own , no one cares about me when i'm home . luckily i have my friends , i can feel the love they are showering me , i can feel it . you know ? no you never know . what i get from you is scolding and swearing , everytime . i'm tired of all this . i thought that you know me well enough when actually you didn't. you said you tried so hard to understand me , when i don't see any effort in that then you said you fail to understand me . i know right .




my life . sigh .