Info, much?
THE GIRL-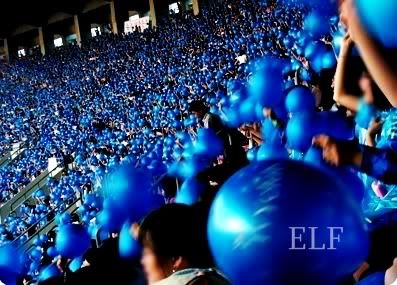 I am one of the Sapphire Blue-ers



Yo strangers ! People called me Nina . 15 years young and currently growing old with SJ , screw you if you don't know them . I'm obsessed , yes I am . and I am a full time fangirl . Hates me , then go away from here . Basically , I wrote everything about SJ-related here . You can barely see any my life updates . because SJ is my life . Hurt me , I am just okay with it . Hurt them , I am so going to turn into a hulk and punch you hard . So yeah , that's it :D



Fangirl of : Super Junior , that makes me a hardcore ELF and Gengfans .
Forever Biased : ZE:A , MBLAQ . Likes : All Kpop music .





since July 11th 2008

posted on Sunday, July 17, 2011, 6:59 AM


I'm useless to you aren't i ? I can't be the great daughter that you've wished for , I can't be a great sister to all your other children , I can't even do things you want . Exactly , what did you want from me ? I GAVE YOU MY EVERYTHING ALREADY . and you think i can accept it when you said i lied to you WHEN I EXACTLY NOT THE ONE WHO DID IT . and because of your other fucking children aka my fucking siblings did it , I'M THE ONE WHO GOT THE BLAME , FOR EVERYTHING THEY DONE . what exactly i did , you tell me . i did nothing . and i even adviced them to not go , but they want to . THEY WON'T EVEN LISTEN TO WHAT I'M SAYING . SO IS IT MY FUCKING FAULT . you . what you know is , khairina who is the cause all of this happens . KHAIRINA FUCKING DON'T KNOW HOW TO TAKE CARE OF HER SIBLINGS . and when khairina did , no one even appreciate it . you yourself , have you ever took care of your siblings ? HAVE YOU EVER ? DO YOU EVEN KNOW HOW TO TAKE CARE OF THEM ? HUH ? you don't know how hard it is ok , you don't know how painful it is . what you know is to blame me , KEEPS ON BLAMING ME , while i did nothing . NOTHING . ugh . i cannot even wait to go out of this house and make a new life . someone should marry me ok , let me go out of this house .

mum , you are not helping either . when you are mad , i tried my best to make you happy . and when i am mad at everyone , you tried to even make it more painful . fine . so this is what you want . FINE .




I'm not lying when i said i hate my life so fucking much .